Fractures Of The Knee Joint
Suffering from knee fracture? If you are suffering from this problem, then feel free to book an appointment online to get treated by one of the best orthopaedic doctors.
Fractures Of The Knee Joint
The Knee joint consists of three bones- the shinbone (Tibia), the thighbone (Femur) and the knee cap (Patella).
Fractures of the knee can happen due to high velocity injury in younger individuals or due to trivial trauma in elderly .
Home treatment 
Post the injury may be immobile , swollen. It is advisable to rest the knee , apply ice and avoid putting weight on the knee joint . Consult a knee specialist.
Definitive treatment
Depends on the degree of fracture displacement , age and bone density.
Surgical treatment can consist of plate / screw fixation or in case of Patella fractures with wires and cables.
At the shoulder & Knee clinic we do an arthroscopic assisted fixation of these complicated fractures . Arthroscopic fixation allows precise fracture fixation , early mobilisation and minimal scarring .
Arthroscopic fixation of fractures provides better cosmesis.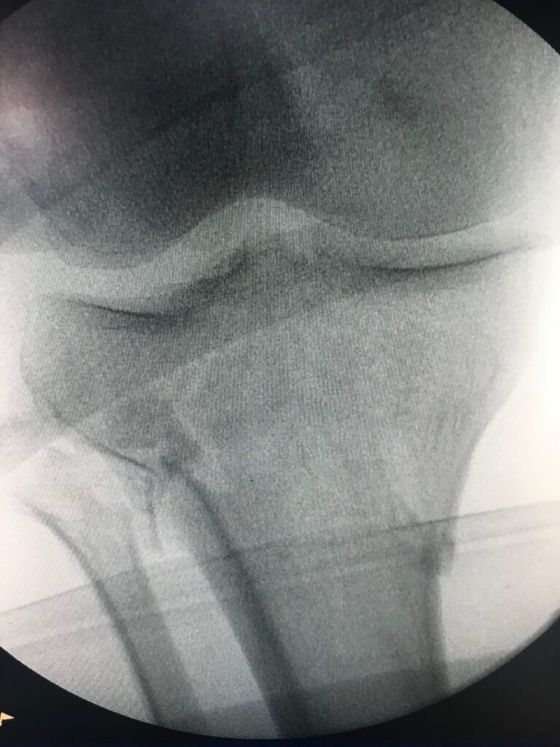 Dr. Aditya Sai is a renowned surgical orthopedic doctor practising in Mumbai. He has 15+ years of experience, with 10+ years of specialization in Shoulder Surgery, Knee & Hip Arthroscopy And Joint Preservation.
Book an appointment with us today