Knee Joint Preservation Surgery Including High Tibial Osteotomy
Knee Joint Preservation Surgery Including High Tibial Osteotomy
Suffering from knee arthritis? If you are suffering from this problem, then you should probably get a high tibial osteotomy procedure done. Feel free to book an appointment online to get treated by one of the best orthopaedic doctors.
Knee Joint Preservation Surgery Including High Tibial Osteotomy
What is knee Arthritis ?
Knee arthritis is a disease process in which there is wear of the cartilage of the knee joint . Cartilage is a smooth lining of the joint which allows painless movement without friction.
Causes
Osteoarthritis: It is a process of wear and tear of the joint .
Rheumatoid arthirits: an inflammatory arthritis where the synovial inflammatory tissue leads to cartilage wear.
Crystal deposition arthropathy: Due to deposition of crystals which are byproducts of metabolism like uric acid.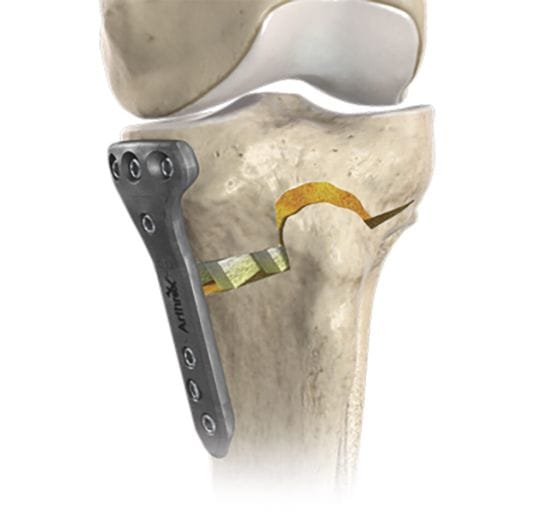 Treatment options for knee arthritis
Knee arthritis managed based on symptoms of the individual.
Early arthritis with minimal restriction in activity is managed with physical theapy , activity modification and weight loss
If these interventions fail to help then injections in the knee can provide temporary relief
Surgical intervention is needed for significant pain not managed by physical therapy or injections.
There is unfortunately no medicine that cures arthritis
What is high tibial osteotomy?
A high tibial osteotomy is a surgical procedure that realigns the knee joint. For some patients who have knee arthritis, this surgery can delay or prevent the need for a partial or total knee replacement by preserving damaged joint tissue.
Priniciple
This is a procedure indicated in selected patient below the age of 55 with isolated arthritis of the inner compartment of the knee joint . By changing the alignment of the knee joint the biomechanics axis is corrected taking the load off the involved compartment of the knee.
Outcomes
A high tibial osteotomy gives excellent results in isolated arthritis of one compartment of the knee and pain relief . It can allow a higher level of activity compared to a knee replacement; however it is not a substitute for a knee replacement, as the indication for both the procedures are different indications and functional outcomes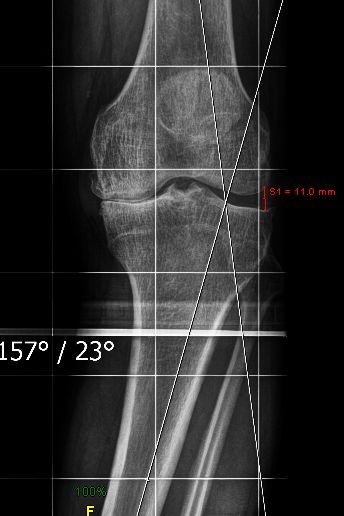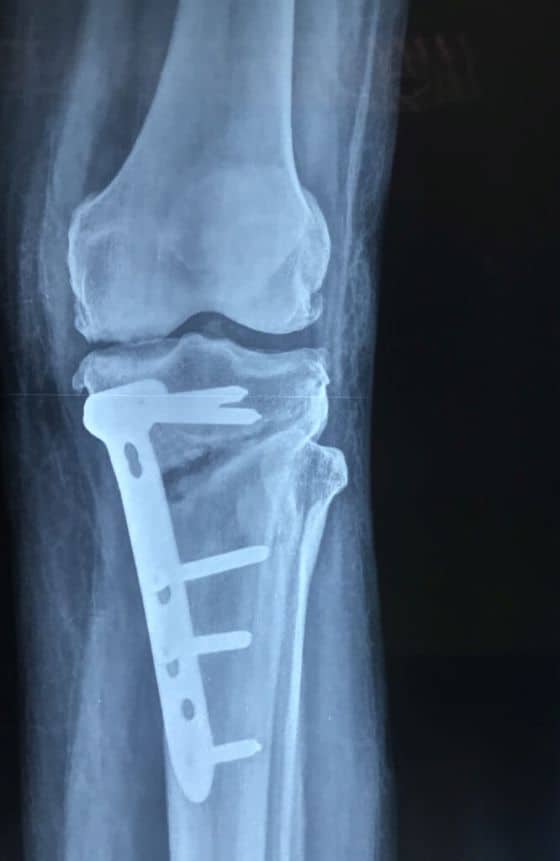 Dr. Aditya Sai is a renowned surgical orthopedic doctor practising in Mumbai. He has 15+ years of experience, with 10+ years of specialization in Shoulder Surgery, Knee & Hip Arthroscopy And Joint Preservation.
Book an appointment with us today