Multiligament Injury Of The Knee
Suffering from ligament injury at your knee? If you are suffering from this problem, then feel free to book an appointment online to get treated by one of the best orthopaedic doctors.
Multiligament Injury Of The Knee
What are the Ligaments in the knee joint ?
The Knee is a modified pivot joint and there are multiple ligaments that help in Stabilizing it.
Intra-articular (In the Joint ) : The ACL and the PCL
Extra-articular ( MCL And the Lateral ligament complex)
The knee ligaments in association with the tendons and the bony structure help in stabilising the knee joint/
In multiligament injuries of the knee there is generally a significant mechanism of injury like road trauma.
Early surgery is essential to achieve optimum function of the knee joint.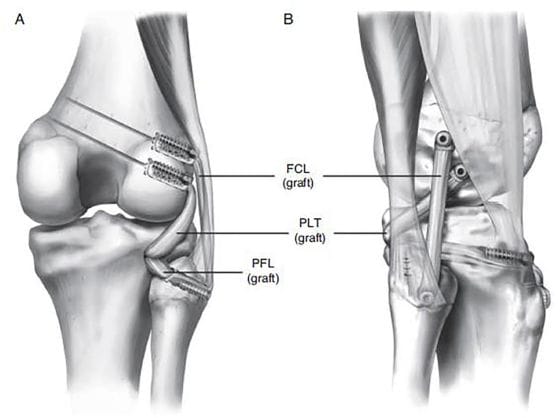 Dr. Aditya Sai is a renowned surgical orthopedic doctor practising in Mumbai. He has 15+ years of experience, with 10+ years of specialization in Shoulder Surgery, Knee & Hip Arthroscopy And Joint Preservation.
Book an appointment with us today