Why Choose Dr. Aditya Sai?
Shoulder Treatment At The Best Hospital In India
Why Choose Dr. Aditya Sai?
Consultant Orthopedic Surgeon
Dr. Aditya Sai is a consultant in Orthopaedics specializing in Shoulder Surgery, Knee and Hip arthroscopy & Joint preservation Dr. Aditya has been trained in the best of the institutes in India as well as globally, with his MBBS from the Madras Medical College and MS in Orthopedics from Seth GS Medical College & KEM hospital, both amongst the top institutes in the country. He has undergone training in Hip arthroscopy and Joint preservation from the USA.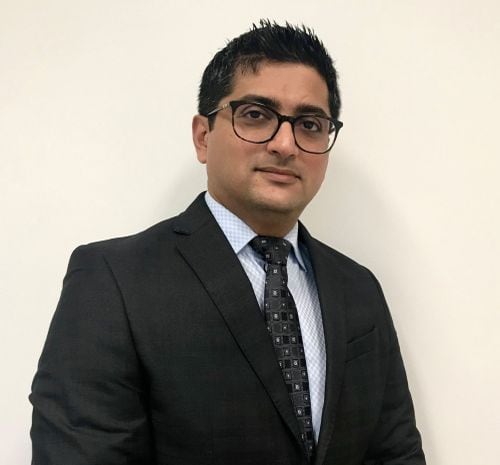 Book an appointment with us today
For months, I had been suffering from a frozen shoulder. I was searching for the best hospital for shoulder surgery in India and found Dr Aditya. He was very straightforward in explaining the essence of my situation and treating it expertly. My shoulder is now pain-free, and I consider myself extremely fortunate to have received treatment from him. I will confidently recommend him to others.
Kartik Kamra
In the last 12 years, I've had rotator cuff surgery on both shoulders. Dr Aditya did both. The treatments went well, the follow-up was extensive, and my physical therapy rehabilitation was successful. Dr Aditya is a very professional and knowledgeable physician, in my experience. His experience of the shoulder and its complex care is vast, and his surgical expertise is unrivalled. I will (and have) recommended Shoulder And Knee Clinic in Mumbai to someone with a shoulder injury. In my experience it is one of the best shoulder surgery hospitals in India.
Satish Kamboj
Dr Aditya. I just wanted to express my gratitude for the excellent rotator cuff repair. I had been waiting for my shoulder to be treated for over two years, and the agony was getting intolerable. With my arm stretched, I couldn't even carry 3 kg. I was searching for a shoulder surgery centre in India when a friend highly suggested Shoulder And Knee Clinic, and I'm glad that he did. When the nerve block wore off after the surgery, all of the agony I'd been experiencing vanished. Also, for post-op opioid meds, I took half doses for two days and then Advil for two days. I was expecting post-operative discomfort, but to my surprise, it never appeared. Once again, thank you for your expertise!
Kusum Narula
An affordable and best hospital for shoulder surgery in India can be found at Dr Aditya's who takes utmost care for all his patients.
Dhiren patel
I visited the best shoulder surgery hospital in India. They guided me with all the procedures that I had to undergo for the surgery. I'm happy that the surgery had no complications and now I'm back fit.
Kartik Jain
We drive an hour and a half to see these friendly knowledgeable doctors and staff. Everything is so convenient and you are in and out quickly. It is the best shoulder surgery center in India. ​Highly recommend
Rahul Yadav
Hear It From Our Patients!
What People Say About Dr. Aditya Sai
Dr. Aditya Sai is a renowned surgical orthopedic doctor practising in Mumbai. He has 15+ years of experience, with 10+ years of specialization in Shoulder Surgery, Knee & Hip Arthroscopy And Joint Preservation.
Types Of Treatments Offered By Dr. Aditya Sai
Dr. Aditya specializes in problems of shoulder, hip and knee. These are the following types of treatments that the doctor provides.
Frequently Asked Questions
Book an appointment with us today