SLAP(Superior Labrum Anterior To Posterior) Tears
Do you feel pain in your shoulder joint movement, especially when trying to throw something? Then you are probably suffering from a shoulder labrum tear. If you are suffering from this problem, then feel free to book an appointment online to get treated by one of the best orthopaedic doctors.
SLAP(Superior Labrum Anterior To Posterior) Tears
What is the labrum?
The labrum is a rolled up towel like structure that increases the depth of the socket (Glenoid) and helps in stabilising the shoulder joint.
What is a SLAP tear?
The superior (top) part of the labrum from the biceps originates can get torn in overhead athletes or may be associated with rotator cuff tears.
Symptoms
Pain in the shoulder joint
Difficulty in shoulder movement especially cocking up/ throwing
Treatment 
The mainstay of treatment is with Physical therapy , activity modification and treatment of the underlying biomechanics.
If symptoms persist despite all this surgical treatment is recommended in younger active individuals .
Surgical Treatment 
Through arthroscopic procedures the torn labrum may be repaired in individuals < 30 yrs age . In the age group 30-45 additional procedures like biceps tenodesis may be done to treat the symptoms.
Get in touch with your shoulder specialist for further details.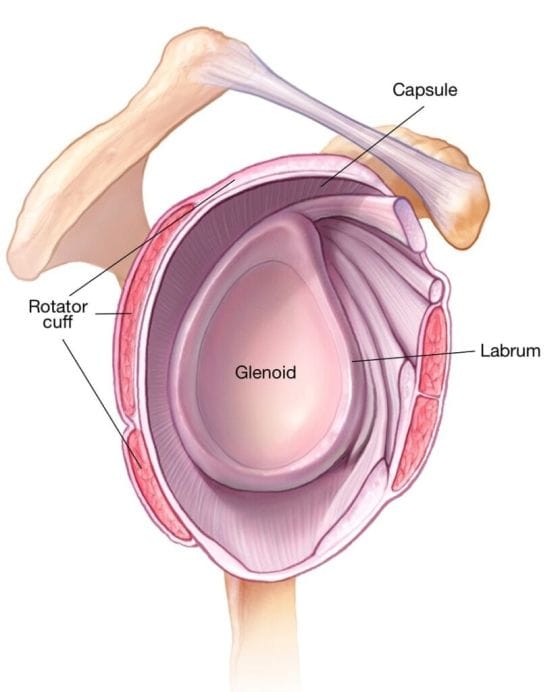 Dr. Aditya Sai is a renowned surgical orthopedic doctor practising in Mumbai. He has 15+ years of experience, with 10+ years of specialization in Shoulder Surgery, Knee & Hip Arthroscopy And Joint Preservation.
Book an appointment with us today