Why Choose Dr. Aditya Sai?
Consult The Best Arthroscopic Surgeon In Mumbai
Why Choose Dr. Aditya Sai?
Consultant Orthopedic Surgeon
Dr. Aditya Sai is a consultant in Orthopaedics specializing in Shoulder Surgery, Knee and Hip arthroscopy & Joint preservation Dr. Aditya has been trained in the best of the institutes in India as well as globally, with his MBBS from the Madras Medical College and MS in Orthopedics from Seth GS Medical College & KEM hospital, both amongst the top institutes in the country. He has undergone training in Hip arthroscopy and Joint preservation from the USA.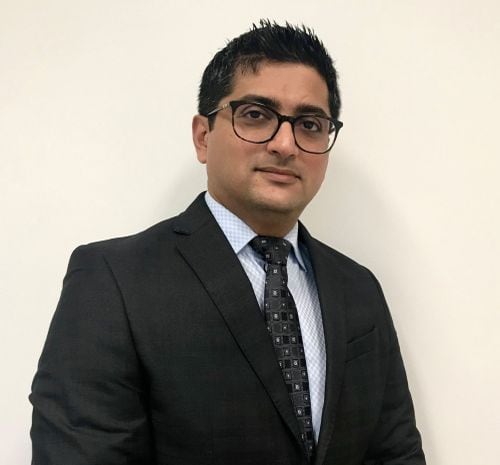 Book an appointment with us today
I had some knee issues and was searching for the best arthroscopic surgeon in Mumbai when I found Dr Aditya. I can't believe how easily I was back to normal thanks to him! The most vexing aspect of the operation was having to wear the bandage! When that came off after two days, I felt completely normal again.
Raj Khanna
I developed compartment syndrome in my leg after a recent fall and needed emergency surgery to save my leg. I owe Dr Aditya a debt of gratitude for saving it. He also performed the surgery to repair my leg, which I am still recovering from. I must say Dr Aditya Sai is the best arthroscopy doctor in Mumbai.
Mehak Bharadwaj
I went to Dr Aditya with right shoulder pain that wouldn't go down. I'd seen a couple of other doctors before being hurried out the door with no clarification. Dr Aditya sat down and spoke with me, answering all of my questions and showing sincere concern for my concerns. He came highly recommended by many friends as he is an experienced arthroscopy specialist in Mumbai. I strongly recommend him and cannot speak highly enough of my experience with him.
Neeraj Mehta
Shoulder And Knee Clinic has one of the best arthroscopy specialists in Mumbai. I recently got done with my treatment from them and my experience was amazing. The doctors and staff are very helpful and highly professional. Highly recommended.
Sandesh Patil
I am a basketball player and very prone to injuries. One such injury required arthroscopic surgery. Shoulder and Knee Clinic undoubtedly has the best arthroscopy doctors in Mumbai.
Rajeev Khatri
My repeated ankle sprains were something I did not know could be treated so that I could get back to playing basketball. Dr. Aditya Sai recommended arthroscopic surgery, I can now play basketball without any further twists to my ankle. I feel more confident now and can play better. Thank you Dr. Aditya Sai - Best Arthroscopic Surgeon in Mumbai.
Srinivas Kulkarni
Hear It From Our Patients!
What People Say About Dr. Aditya Sai
Dr. Aditya Sai is a renowned surgical orthopedic doctor practising in Mumbai. He has 15+ years of experience, with 10+ years of specialization in Shoulder Surgery, Knee & Hip Arthroscopy And Joint Preservation.
Types Of Treatments Offered By Dr. Aditya Sai
Dr. Aditya specializes in problems of shoulder, hip and knee. These are the following types of treatments that the doctor provides.
Frequently Asked Questions
Book an appointment with us today