Why Choose Dr. Aditya Sai?
Meniscus Tear Treatment By The Best Knee Surgeon In India
Why Choose Dr. Aditya Sai?
Consultant Orthopedic Surgeon
Dr. Aditya Sai is a consultant in Orthopaedics specializing in Shoulder Surgery, Knee and Hip arthroscopy & Joint preservation Dr. Aditya has been trained in the best of the institutes in India as well as globally, with his MBBS from the Madras Medical College and MS in Orthopedics from Seth GS Medical College & KEM hospital, both amongst the top institutes in the country. He has undergone training in Hip arthroscopy and Joint preservation from the USA.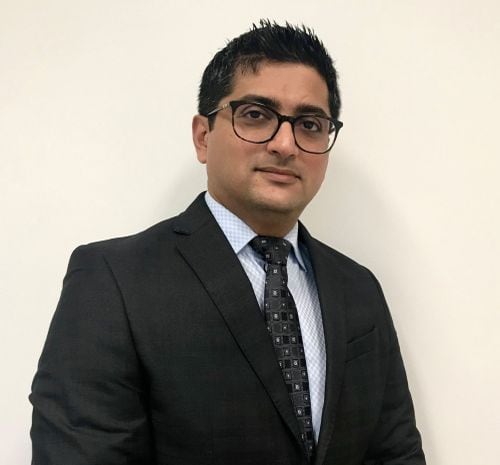 Book an appointment with us today
The meniscus is a crescent-shaped cartilage in the knees that acts as a cushion between the thigh and shin bone. If, by any accident, the meniscus is torn, the person faces severe pain in the bone resulting in pain, inflammation and difficulty performing daily life activities. Meniscus tear surgery is required in severe cases to repair the damaged tissue or remove it completely.
Meniscus tear surgery is suggested for patients facing extreme pain, swelling and locking in the knee. Surgery for those facing degenerative meniscus tears is recommended to release them from discomfort. Hence the surgery aims to relieve the pain of a damaged or broken meniscus ligament.The surgery is usually performed with the help of arthroscopy. It is a well-known technique that involves minimum invasion techniques hence small incisions and a camera to get a complete view of the situation inside the knee.
The surgery takes about two hours to complete, and the patients can go home on the same day. After the surgery, patients are given braces and crutches to use for several weeks to reduce the pressure on the knee, allowing it to heal completely. Physical therapy is needed to regain strength and mobility in the operated knee.
Thus, meniscus tear surgery is a good option for the treatment of those patients who are suffering from the pain of a damaged meniscus ligament or have a completely broken meniscus ligament. The surgery would help them restore their daily life activities and the knee's normal functioning. It helps reduce the pain and discomfort from the broken ligament and prevents further damage to the knees. Also, ensure that you are going for the surgical procedure only after all non-surgical procedures and treatments have been tried and did not deliver successful results. To get a complete idea of whether you should undergo the procedure, it is best to consult an orthopaedic surgeon who would assess your situation and suggest it accordingly. Inform your doctor about your condition, and they will examine it and then help you receive the most effective treatment.
I was looking for an excellent doctor to undergo my meniscus tear surgery. But being aware of the meniscus surgery cost in India, I was reluctant. Then, as I searched over the internet for some good and affordable knee treatments, I came across Dr Sai. He diagnosed my condition and suggested surgery. I will be going for surgery next week with minimal cost. All thanks to Dr Sai.
Naval Agarwal
I was having unbearable pain in my knees, and also, they had swelled up. It was causing me lots of difficulties, especially because of me being an athlete. So my mother told me to look for the best options for meniscus tear surgery; otherwise, the condition will deteriorate. On her suggestion, I visited the Knee and Shoulder Clinic. I was attended by Dr Sai, a much renowned and experienced knee specialist. I am undergoing treatment at a much affordable rate as compared to the general medial meniscus tear surgery cost in India.
Harshita Jain
I was a victim of a severe knee injury and was not even able to walk properly. Being unsatisfied with many of my previous treatments, I looked for a good doctor for meniscus tear treatment in India. As per one of my friend's suggestions, I went to see Dr Aditya Sai at Knee and Shoulder Clinic. I must say that the treatment provided by Dr Sai was perfect, and I am already feeling much relieved.
Kushani Mehta
Dr. Aditya is an awesome and brilliant physician whom I admire for his professionalism! I have recommended him to all my friends and family! meniscus surgery cost in India is expensive but it's affordable in this clinic.
Simran Khushi
Waiting time was minimal, staff was very attentive and Dr. Aditya was very nice. Never felt rushed, all around it was a great visit. Also, the medial meniscus tear surgery cost in India is expensive but they provided the best rate which I could afford I'm really happy with the procedure. Highly recommended!
Pawan Sharma
There are many clinics that offer affordable medial meniscus tear surgery cost in India and Shoulder And Knee Clinic is one of them. I visited Dr Aditya and I can say that he is one of the best you trust for your treatment. Highly recommended.
Dharmil Chopra
Due to heavy weight lifting and wrong posture, I had a meniscus tear. The shoulder and Knee Clinic has a very reasonable meniscus surgery cost India has to offer. Dr. Aditya Sai is amazing.
Rajat Ravail
Dr Aditya treats the best and I found the best meniscus tear surgery cost in India at his clinic. Definitely recommended who are looking for a reasonable cost.
Dev Singh
In the event that you searching for a sensible meniscus tear surgery cost in India. Then at that point Dr Aditya is the best specialist and charges are additionally low when compared with different specialists.
Harish Mehta
I was looking for meniscus tear surgery cost India which was affordable and Dr. Aditya's clinic is the best for it. The services there were great and the doctor has many years of experience.
Subhash Kumar
Dr. Aditya and the staff are very professional and caring. On-time appts are a huge plus. meniscus tear surgery cost india is expensive but it's affordable in this clinic.
Yatharth Arekar
My sister had the best meniscus tear treatment in India at Shoulder And Knee Clinic. She was recovered within weeks and could get back to her normal life easily. We all are very happy with the service that we received during the entire treatment.
Hitesh Bhansali
Hear It From Our Patients!
What People Say About Dr. Aditya Sai
Had a reconstructive surgery done by Dr Aditya on my knee for a full thickness ACL tear, medial meniscus tear and some cartilage damage. The surgery went on for a bit longer than expected as the meniscus and cartilage damage was not apparent in the MRI pre op. Overall, The surgery and recovery process has been quite smooth, there have been little to no complications, except for the usual as ACL rehabilitation is problematic by nature. However, I feel really safe and assured having been operated by Dr Aditya. He's really humble, answers several of my questions in detail with patience, You really get that feeling of safety and assurance just by speaking to him that he knows what he's doing and talking about. He is a wonderful, wonderful surgeon as i can attest to that personally.Also a lot of credit to the support staff, especially Dr Manish and Mr Rayan. They have been there for me at every step of the way and have even followed up on me by themselves.
kushagra chopra
27/12/2022
Very humble and gentle personality…excellent communication….aditya sir patiently listens to our problem and addresses our smallest doubts with calmness
Dr. Aditya is one the best Ortho Surgeon in the city. Also to the best of my knowledge, one of the most advance ACL Reconstruction technique (All Inside technique) is practiced here. Dr. Aditya and his staff is quite humble and doesn't hesitate to explain everything you need to know about your treatment. I took my decision to undergo surgery here after consulting 4-5 surgeons in the suburbs, hence highly recommended.
daniel augustine
23/12/2022
Very friendly. Very helpful. Trustworthy. I go to Dr. Aditya Sai for all my injuries. He has helped me through many injuries.
Prasoon Mehrotra
19/12/2022
Definitely the best doctor I've ever met !!! His knowledge and skills for the job and nature being friendly and kind makes him the best choice for any medical problems of his specialty ❤️ Moreover his supporting doctor Manish and staff Ryan are too nice and keep a check on you and your health like a family!!! Kudos respect love and all my best wishes to everyone 🙏
Akshay Angwalkar
26/11/2022
We had a very good experience with Dr. Aditya and his team. He took care of all our post surgery concerns. As I am recoverering well from his ACL surgery. Thanks to his constant monitoring and motivation. My regards to him and his team.
Manupriya Agrawal
19/11/2022
We had a very good experience with Dr. Aditya and his team. He took care of all our post surgery concerns. My son is recoverering well from his ACL surgery. Thanks to his constant monitoring and motivation. My regards to him and his team.
Nishit Dronographer
07/11/2022
Excellent diagnostic skills, Kind and Honest opinion Highly recommended for sports and joint injury.
Dr. Aditya Sai is a renowned surgical orthopedic doctor practising in Mumbai. He has 15+ years of experience, with 10+ years of specialization in Shoulder Surgery, Knee & Hip Arthroscopy And Joint Preservation.
Types Of Treatments Offered By Dr. Aditya Sai
Dr. Aditya specializes in problems of shoulder, hip and knee. These are the following types of treatments that the doctor provides.
Frequently Asked Questions
Book an appointment with us today